Title:
The Pleasantness of Employment
Author:

keire_ke
Artist:
Rohnoc

Disclaimer:
Written for entertainment, the only profit is priceless fun.
Word Count:
32k
Characters/Pairings:
Erik Lehnsherr/Charles Xavier, past Erik/Magda, with Emma Frost
Warnings:
Erik's potty mouth
Rating:
Teen
Summary:
Modern AU. It is a truth universally acknowledged that a single man in possession of two lively toddlers must be in want of a babysitter. This truth is so fixed in Erik's mind that when his children mysteriously turn up fed and entertained, he doesn't question where the care comes from, so long as it is continuous, or at least he doesn't question it until the caretaker turns out to be his handsome neighbour. Sadly, his attempts at romancing said neighbour are undermined by—no, never mind, it's easier to list things that don't undermine his romancing attempts, and those are the weather and meteor showers.
Author's Notes:
Thank you so much, Roh! :D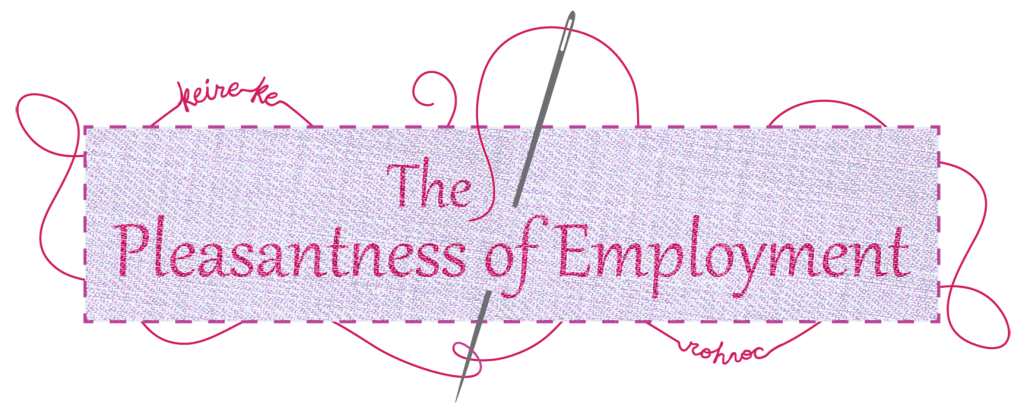 Link to Story Master Post:
Here on AO3
.
Link to Art Master Post:
Here on AO3
, or
Here on Tumblr